July's Plexiglass Side Panels – The Fastest Way to Have Window A/C With Transparent Panels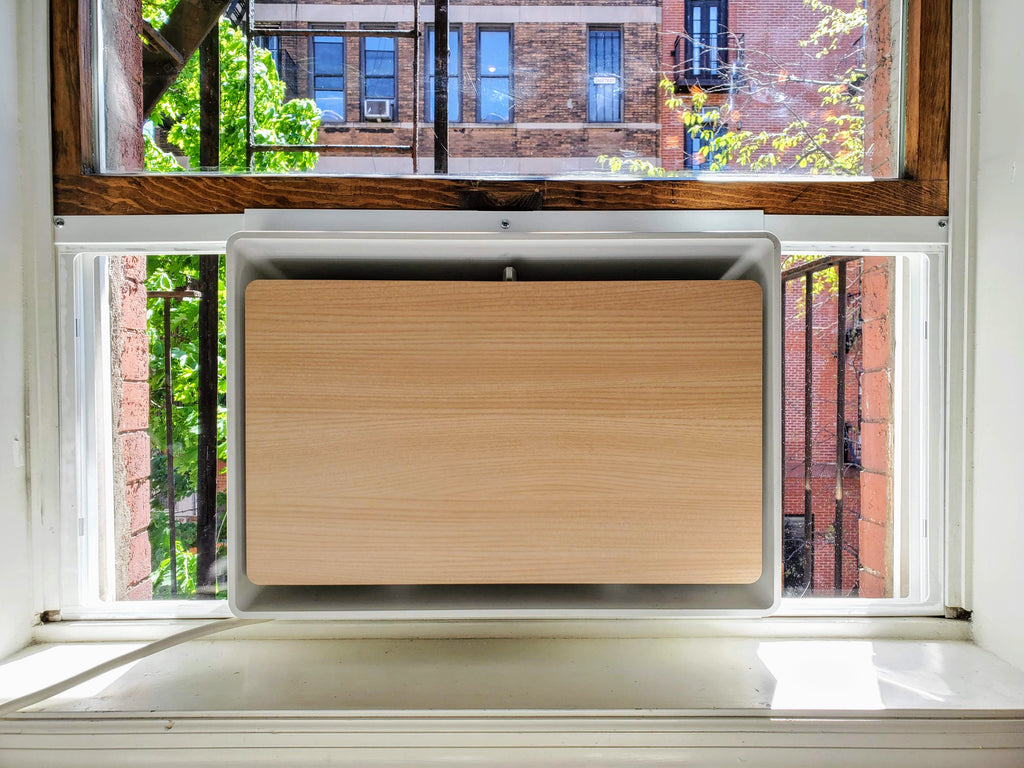 We've all been there: you've only got a few windows in your apartment, and you have to put a window A/C in one of them, blocking out precious light. But, as with most things window A/C, July has an innovation that lets you have your cake and eat it too.
With July, you can purchase a premium plexiglass installation for just $85. It's the first ever window A/C to offer a plexiglass installation which doesn't require any tools – or an expensive handyman for that matter.
Below, find out other benefits of July's premium plexiglass kit.
More Natural Light
Even if you live in sunny Los Angeles or any city where the weather is always gorgeous, you'll still get much less sunlight during the winter compared to the warmer months. Your window space is precious and it should be as transparent as possible. Why lose the little sunlight you can get this time of year?
The problem with most A/C side panels is that they're simply not see-through, which means you can't look outside and you can't get any sunlight. Instead, July's plexiglass kit is totally see-through. Wherever your window A/C is installed in your home, sunshine will be able to fill the room thanks to the transparent plexiglass.
A Tighter Seal
Thanks to July's see-through panels, you'll be able to keep a better eye on any changes in the weather. If you notice that a snowstorm is starting, don't worry about your space getting chilly even though your window A/C is still installed.
July's transparent plexiglass panels create a tight seal that stays secure all year round. During the summer, it prevents bugs and pollutants from getting inside your living room or bedroom, and in the colder months, it can help insulate your space better (though getting additional insulation is also wise).
Here's how our plexiglass installation works. After you've installed either our small or medium window A/C unit, we'll ask you read the measurement from each side of your A/C using your built-in ruler. Then we'll send you pre-cut panels with adhesive to stick to your July frame. It's that simple – and that's why July is the smartest window A/C of its kind.