July: The Award-Winning A/C that Designers Love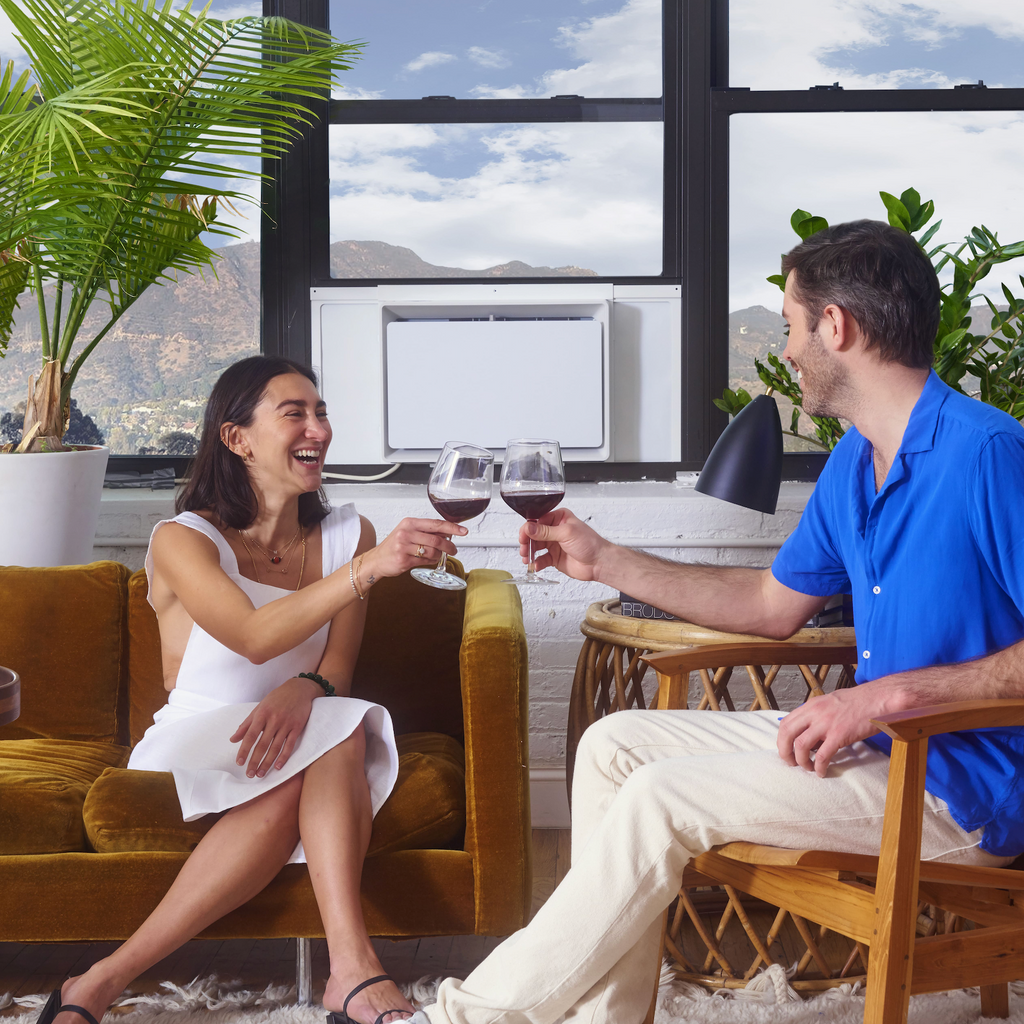 It's no surprise that July has made waves throughout the home appliances industry since our launch in 2020. With our innovative R32 technology, we cut down on energy costs and enable customers to save money on their electricity bills, and our patented installation system makes the whole process fast, easy, and safe. Our smart window A/C units beat all the other competitors. Don't take our word for it, though. Our customers love what we do.
July stands out in the market not just because it's environmentally friendly and the safest window A/C to install. Our window A/C units have generated buzz because they're so visually appealing – they're beautiful and modern. There's no other air conditioner that also doubles as a veritable design object. With July, you'll want to install one of our beautiful A/Cs as if you're hanging up a painting on the wall.
Each modern A/C from July comes with a magnetic front cover which you can choose from to complement the visual style of your living room or bedroom: customize your window A/C for the first time ever. We've got solid colors like matte white, blush pink, and forest green, as well as luxurious materials like linen and ash wood. Plus, we're releasing new covers all the time, including limited edition designs. This range of colors shows the aesthetic versatility of July's modern air conditioners – they're irresistible design objects that can spruce up any home no matter the style. Check out all our styles here.
Last year, the beautiful, modern design of July's window air conditioners won numerous accolades for being one of the best window A/Cs on the market: Health.com included July on its list of "The Best Healthy Home Products of 2021" and Fast Company named us an honoree in their prestigious Innovation by Design Awards.
Time Magazine, which described our front panels as "minimalist" and "urbane," went so far as to rank July among the 100 best inventions of 2021! Time included July alongside major breakthroughs in artificial intelligence and education technology. Our beautiful A/Cs are just that top-notch.
You can also browse through our Instagram feed to see all the different tastemakers, designers, and artists – like Harling Ross Anton, the Brownstone Boys, and Amber Vittoria – who are flocking to July. If you send us a pic of July in your living room or bedroom, we might include you among them on our Instagram!
Our award-winning units are a hot item that will cool down your home in both efficiency and style. Bring beauty and modernity to your home by reserving one of our small or medium-sized units right now. For a smart window A/C that also functions as a design object, you'll want to go with July.