July is the Window A/C with a Conscience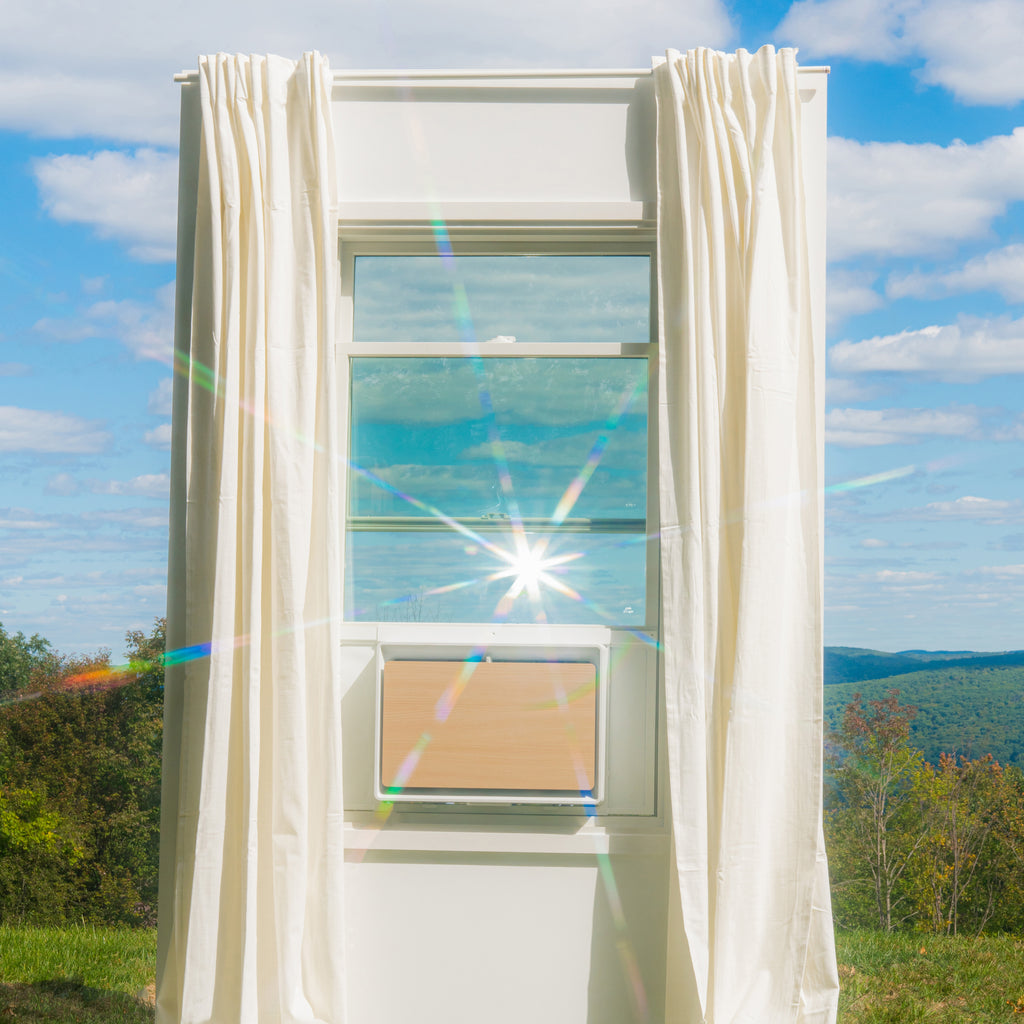 Climate change is real, and its impacts are only just beginning to be felt on communities around the world. We're not shy about the facts: one of the foremost culprits responsible for rising temperatures around the world is air conditioning.
Even as a small company, we at July believe that we must strive to decrease the negative impact of cooling. After all, in a warmer world, cooling will become even more necessary than it is today. We've already taken some steps to make July an environmentally-friendly smart window A/C – and it's what makes our product one of the best recent inventions in the world, according to Time Magazine.
Environmentally friendly consumer habits can slowly but surely ameliorate the impact of climate change, so consider reducing your carbon footprint with a purchase from July. Let us explain our uniquely conscientious approach.
Environmentally-friendly technology
July's smart air conditioners are minimalist not just in their visual style, but also in their impact on the environment and your wallet. Our Medium unit uses an ecologically-friendly type of refrigerant called R32 in order to generate cooling power for your living room and/or bedroom. Thanks to R32, July's air conditioners produce 2/3rds less emissions than many competitors on the market today.
Another environmentally friendly feature is July's WiFi capability. With our digital app that's available on the iOS and Android stores, you can control July's WiFi-connected models from anywhere and schedule how long you want the air conditioning to be on. That way, you can cool your home away from home without leaving the unit running for hours on end.
July's smart air conditioners can otherwise regulate themselves, meaning they'll shut themselves off once they've cooled the room to your desired temperature. Either way, whether you choose to manually schedule the A/C or let it do its thing, the result will be lower energy usage and lower electricity bills. It's a win-win for our customers.
Donations for good
We believe that everyone has a right to staying cool – after all, high temperatures can be harmful to human health. It's no secret that many parts of our country are experiencing warmer and warmer summers, so we want to do our part to help keep everyone cool and healthy when the heat gets intense. That's why we launched the July Donation Program to give functioning A/Cs to those in need of cooling.
When we remove old A/Cs from customers' homes as part of our haul-away program, or when we receive a returned July, we donate these units to low-income families in need of cooling (as long as the A/C is in good condition).
In 2021, our Donation Program partnered with the East Side House Settlement in New York City. Going forward we hope to work with more donation partners and we're seeking to expand our program beyond NYC. Know of a partner we should work with? Get in touch!
Recycling Old A/Cs
If the old A/C we haul away from a customer's home is past its prime, we don't just send it to the trash heap, where the refrigerant can leak into the ground. In fact, throwing an A/C away in a landfill can have the negative environmental impact equivalent to driving from Seattle to Miami. Instead, we work with recycling partners in the NYC area to ensure that usable parts are removed and recycled, and the refrigerant is disposed of in an ecologically-friendly manner. When you give your old A/C to July, you can be sure it won't hurt the planet.
Carbon Offset Program
We're proud that July requires lower energy than many traditional units, producing 2/3 less emissions than most other air conditioners. We want to keep innovating our units so that they generate fewer and fewer emissions – and one day maybe none at all. Until then, we're pursuing a robust carbon offset strategy to support climate activism.
Although it's a small amount, July is still responsible for creating emissions. Carbon offsetting allows us to make up for this environmental impact. As part of our social responsibility, we've partnered with CarbonFund.org to offset the first year's emissions of every unit we sell. Through our partnership, we support reforestation efforts in the US and around the globe.
Warming weather means there's a demand for more and more cooling power than ever before. For this reason, it's estimated that by 2050 air conditioning alone will unfortunately consume 13% of all electricity worldwide. This is a self-perpetuating problem that will only make things worse because conventional air conditioners create so many emissions and waste tons of electricity. All except for July.
Do your part to reduce climate change by buying July right now and spreading the word to your friends and family. Read this essay from our founder, Muhammad Saigol, for a closer look at the air conditioner industry's negative impact on the environment.