"July is the Warby Parker
of air conditioners"

"Summer's unlikeliest
status symbol"

"Every inch
feels considered"

"July is the Warby Parker
of air conditioners"

"Summer's unlikeliest
status symbol"

"Every inch
feels considered"

CONFIGURE YOUR JULY
CUSTOMERS LOVE JULY
(4.9)
CUSTOMERS LOVE JULY
(4.9)
I can't express enough how much I love my July ac unit. First of all, it's the best working ac ever. My NYC apartment actually gets cold -in August!! It's quiet, efficient and I'm obsessed with the WiFi capability that makes my phone a remote. Now the only problem is I'm yearning for two more!!!
Grace
This AC unit is everythinggg. While it is nice that it looks good (and is way smaller than the AC unit we had previously), the best part is how good it is. The cool air is blown from the top of the unit, helping air circulation instead of just blowing air in your face. Worth it!
Sarah
I love my July! It's so much quieter and does a much better job cooling than my old unit. The installation is as easy as promised--I did it myself with no issues. Great customer service as well.
Nicole A
My apartment is 100x cooler than with the one it replaced and love the app functionality. Quality product with unmatched customer service - it was certainly worth the wait!
Emily
Not only is it unique in design, it is visually appealing. The app is very simple to use and the remote has soft keys. The frame allows for the easiest installation ever! The panels function like side shades blocking outside air and adding to the modern design!
Christine G
My July AC was recently installed and delivered. It's my first "smart" AC and I love it! It cools down my apartment really well and the app is user friendly and comprehensive. Very happy with my purchase!
Danielle G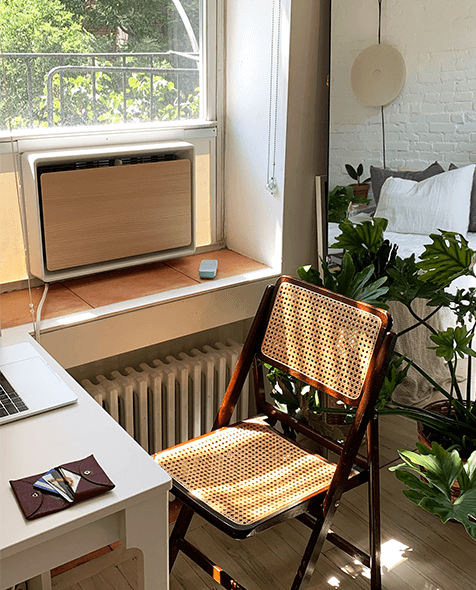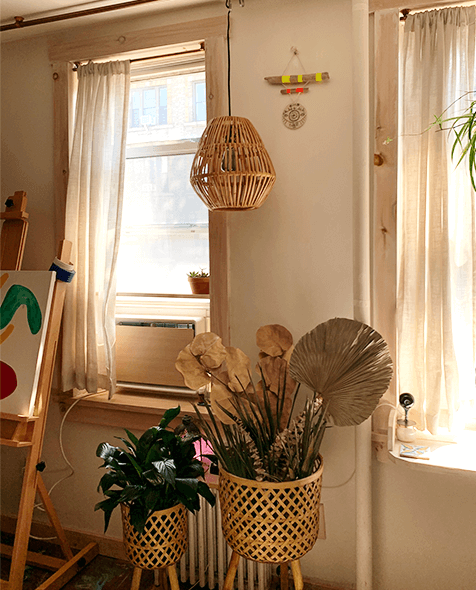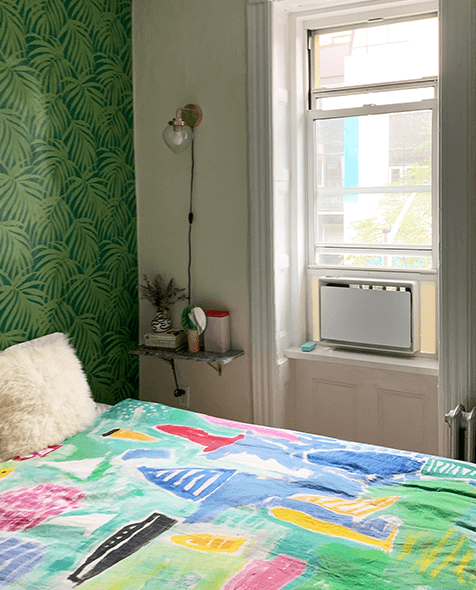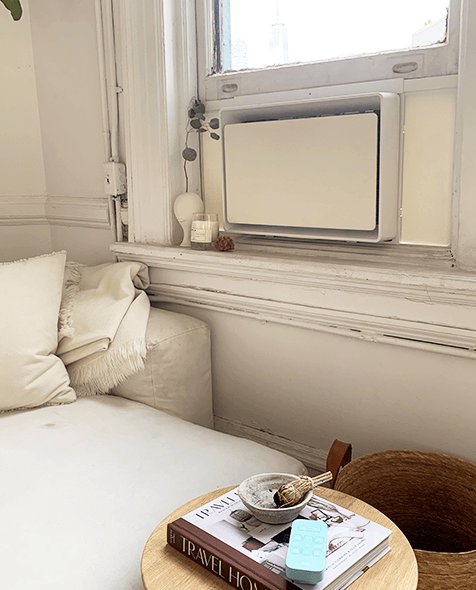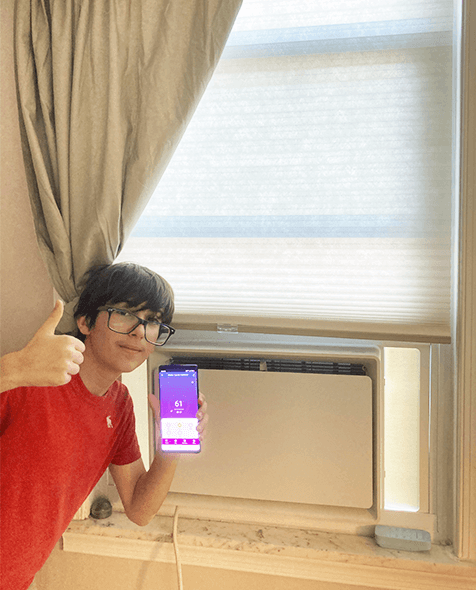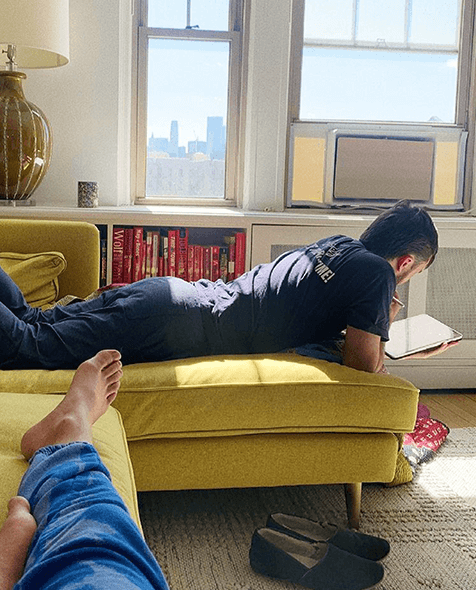 Hot Hot Hot

Hot Hot Hot

Hot Hot Hot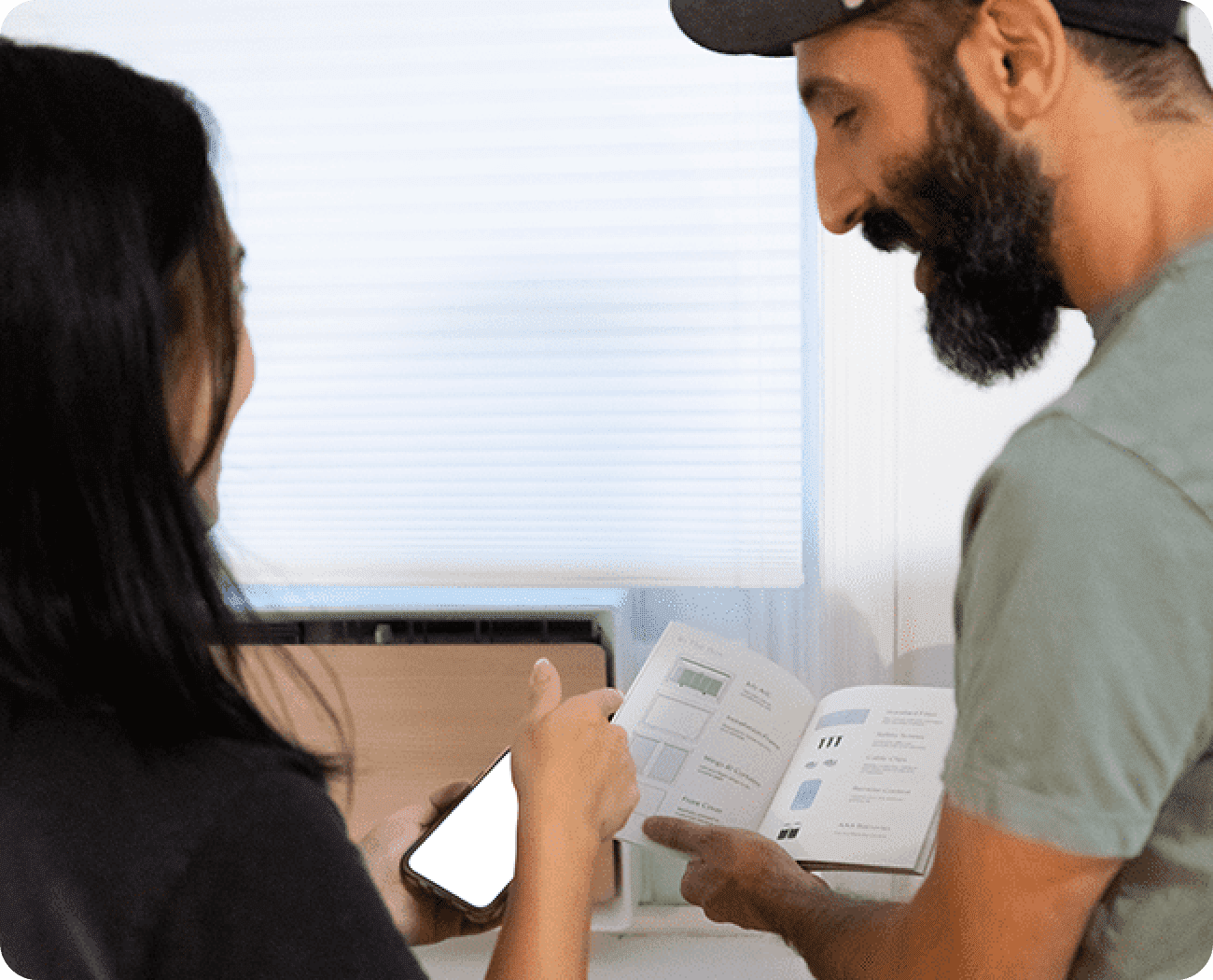 Finally, an A/C that's easy to install
Gone is the fear of dropping your A/C out the window, with our patented installation frame. Installation (and removal) will be a breeze.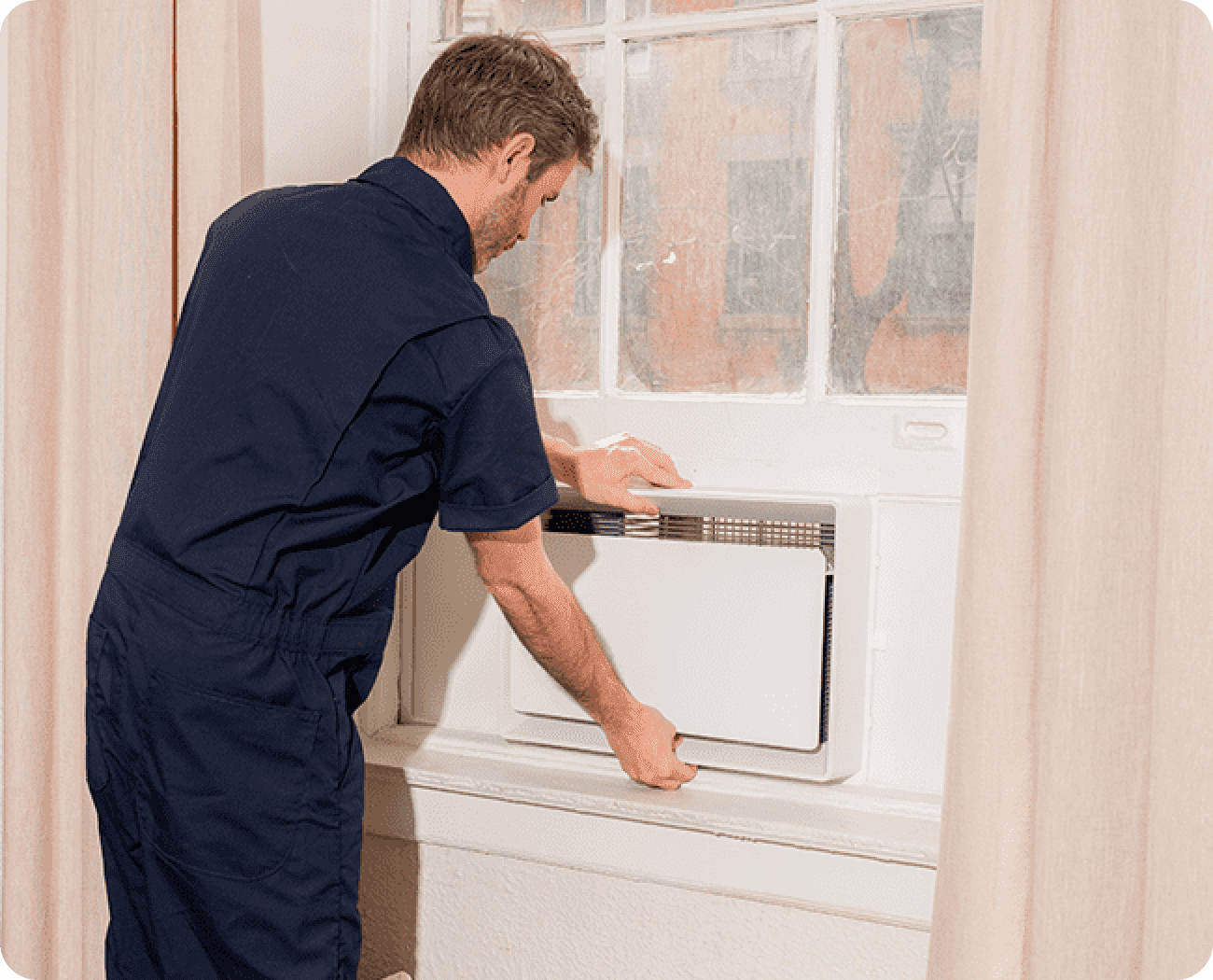 Or, get our white-glove install service
Let us do the heavy lifting. We'll install your July for you with our white-glove service, available nationwide through our partnership with Handy. Make your selection during checkout.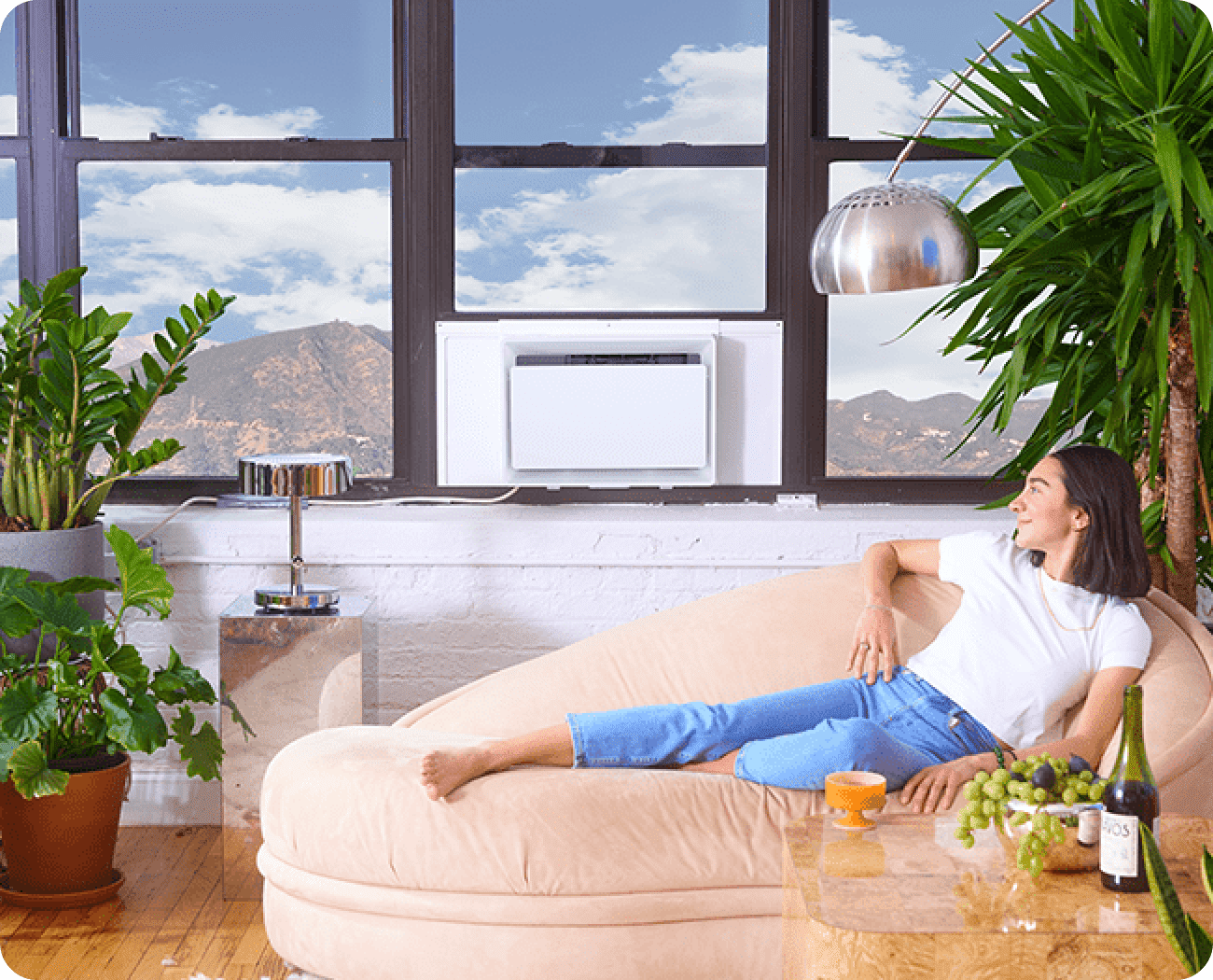 Your July, in your own way
It's not just about the beautiful A/C. We've got add-ons to make life with July even sweeter. From purifying filters to transparent side panels, July will help you get the most out of your window.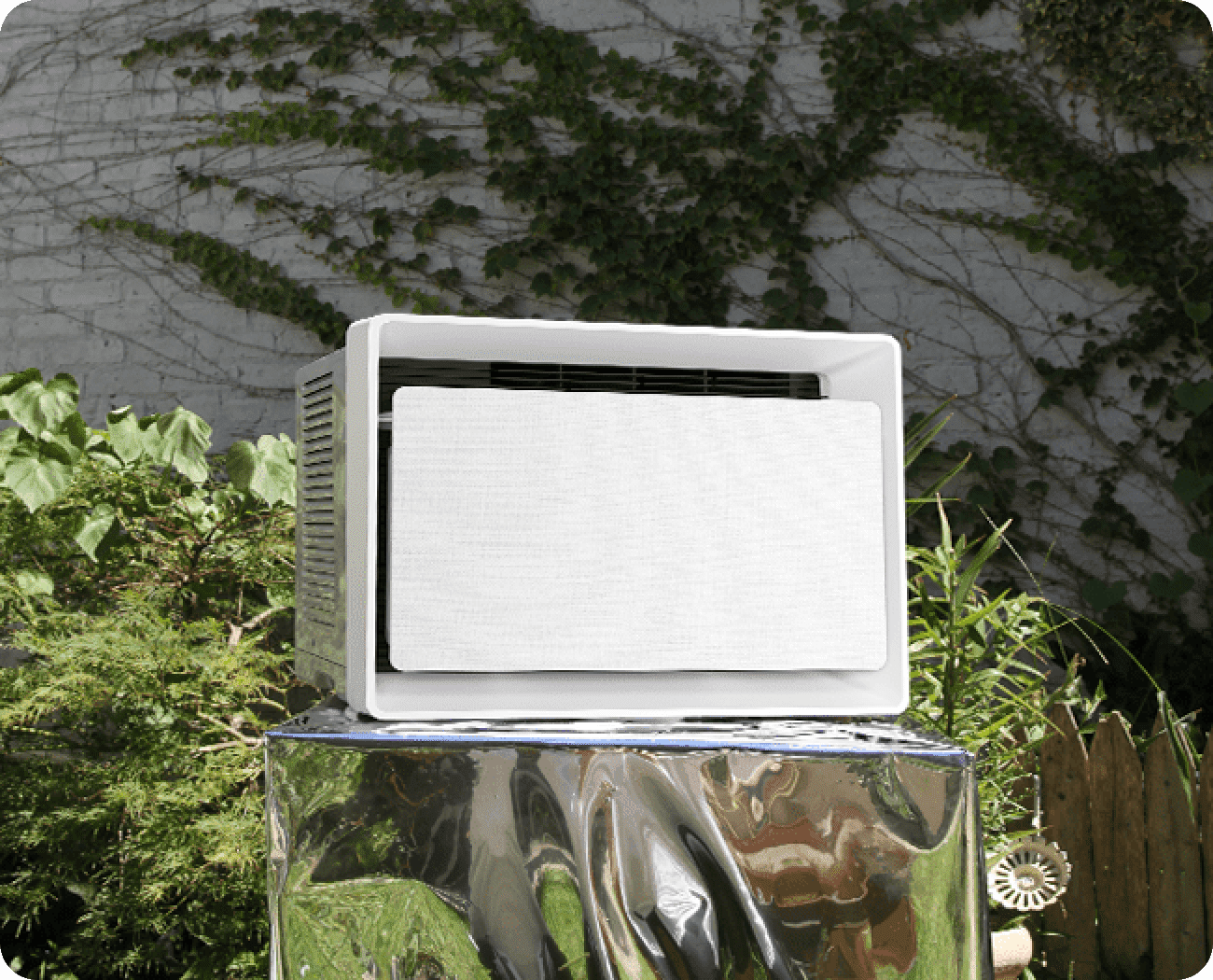 A promise to be more sustainable
We use an energy-efficient refrigerant which produces 2/3 less emissions than the more widely used refrigerant on the market. It also uses 10% less energy than the other guys.

For every July sold, we also offset its carbon emissions through our partnership with CarbonFund.org.
what's your summer vibe?

Select your summer vibe, and we'll give you a playlist that will be the soundtrack to your summer.
We made the soundtrack to your summer. We'll text you a link to our Spotify playlist for your cabin in the woods.
We made the soundtrack to your summer. We'll text you a link to our Spotify playlist for your perfect day of sand and surf.
We made the soundtrack to your summer. We'll text you a link to our Spotify playlist for your rooftop dance party.